Helping workers overcome difficulties
In the context of challenging business, the Labor Union of DMC has still attempted to complete the function of representing and protecting legal rights and benefits of unionists and labors.
In the first six months of 2017, DMC has faced up with a lot of difficulties because of declining oil price unstable situation of material price which affected to business activity of DMC, especially domestic drilling fluid supplying service. The reason is that all oil contractors postponed and stopped oil drilling and exploiting activities.
In that context, some staffs directly working atthe unithad to off work alternatively affecting income and life. Average income of staffs in DMC is stable but decreased comparing to the same period of 2016. However, DMC does not have the situation of unpaid wages and social insurance.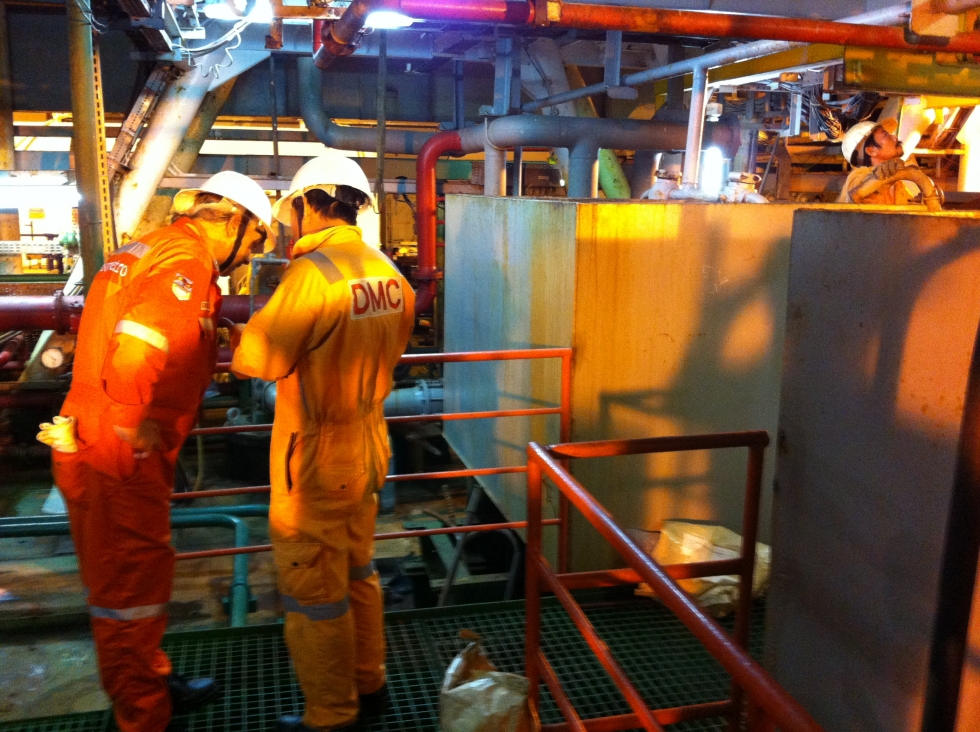 The task of caring the life of unionists and labors is still implemented by Executive Committee of Union.
DMC's Union has reported for Viet Nam Petroleum Union and Management Board of Petroleum Support Fund to support for 26 unionists in difficult circumstances with serious diseases and other people with the total support money of 117 billion VND.
In the celebration of International Labor Day (1-5) and Worker Month of 2017, Viet Nam Petroleum Union has supported for 104 staffs of DMC who are in difficult circumstances and 321 staffs of 3 DMC Units – DMC-Northern Petroleum Chemicals JSC, DMC-Southern Petroleum Chemicals JSC, and DMC-Middle Petroleum Chemicals JSC.
In the task of propaganda, advocacy and education to raise the awareness of unionists and labors, DMC has leaded grassroots level unions to implementthe plan of Viet Nam Petroleum Union and DMC Union aboutthe First Month of Acting for occupational safety and health with the topic "Improving the task of educating aboutoccupational safety and healthto prevent working accidents and professional diseases".
DMC's Union has also publicized labor laws for employers and employees, in which has focused on Social Insurance Law, Law on Occupational Safety and Health and announced the implementation of resolutions of the Central, Party of National Oil and Gas Corporation and DMC to unions and unionists.
Because DMC' Union highly appreciated patriotic emulation movements of unionists and labors, from the early months of year, DMC's Union has drastically directed affiliated unions to decide key missions, give certain solutions to overcome difficulties and attempt to complete unit's targets in 2017.
Specifically, unions along with the leadership board of corporation have launched emulation movements in order to complete business and production plans in 2017 with the topic "Creative, Friendly, Safe and Effective". In terms of occupational safety and health – Fire prevention, in the first six months of 2017, DMC has not had any accidents.
In addition, the tasks of developing unionists, building strong union, improving the quality and the efficiency of staffs, and so on have been concerned and implemented with high results.
In the last six months of 2017, DMC will continue to deploy the emulation movement with the topic "Creative, Friendly, Safe and Effective" to each union with specific plans and programs for each unitto save the cost, improve productivity, reduce product price, promote the competitiveness of products and services in the context of difficult business.
Other articles