PV GAS and PVChem signed a cooperation agreement
On August 3, 2020, at the headquarters of Vietnam Oil and Gas Group, PetroVietnam Gas Joint Stock Corporation (PV GAS) and Petrovietnam Chemical and Services Corporation (PVChem) signed an Agreement of Cooperation.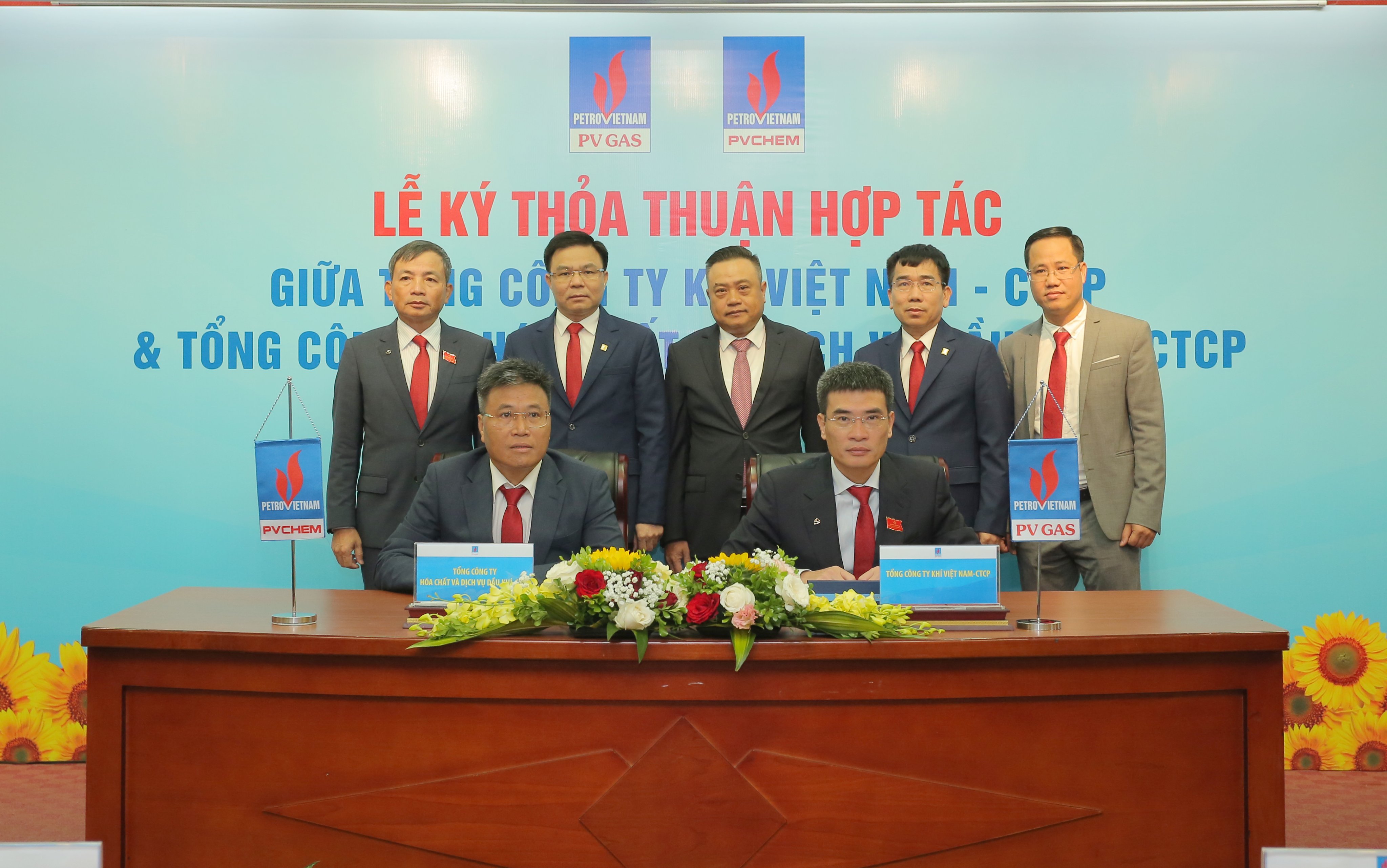 The cooperation agreement was formally signed by PV GAS General Director Duong Manh Son and PVChem General Director Hoang Trong Dung. Photo: PVN

Accordingly, PV GAS supports the policy of PVChem and its member units/branches participating in supplying products (chemicals, iron ore, sulfate durable cement, etc.), technical/industrial services (metal protection service with sacrificial anode and impressed current, RBI services, environmental treatment, maintenance, logistics, ...) provided that the services satisfy relevant requirements of quality, timeline and with competitive prices, comply with legal regulations, adding value to production and business of PV GAS and its affiliates.

PV GAS agrees on the policy of supplying cold energy from LNG port projects in Thi Vai to industrial gas production plants for PVChem and PVChem's partners on the principle of not affecting progress, construction quality and project efficiency of PV GAS.

The parties exchange ideas supporting to explore cooperative opportunities for investment in manufacturing projects and business activities, collaboration in scientific research, technology application and transfer. Particularly, PV GAS encourages PVChem to participate in R&D evaluating opportunities of investment in cold energy from PV GAS' LNG storage to increase economic efficiency of LNG projects, protect the environment, as well as efficiently use cold energy sources of the projects. PV GAS supports and facilitates PVChem to introduce PVChem's core products and services to its member units/affiliates, such as chemical supply, chemical engineering, anti-corrosion, sulphate durable cement products, iron ore, metal protection service by sacrificial anode, etc.

According to PVChem Chairman Truong Dai Nghia, PVChem is committed to providing products and services of guaranteed quality, time schedule and competitive prices, contributing to and increasing the value chain of exploiting and utilizing oil and gas energy. The cooperation contents are completely in line with PV GAS and PVChem's capacity, business development needs and are a premise for PVChem to successfully implement the Development Strategy to 2035 and the 5-year plan of period 2021 - 2025.
Other articles